Advance Diploma in Web-designing Javascript

Provides you a better understanding of the web and the art of designing a website
About the course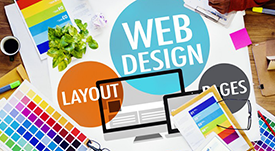 Course is especially meant for students looking for a career in the field of computers. Students with a creative bent of mind and passion for films & animation are the most suited for this course.
Candidates, who love designing and graphics on the computer, can try their hands on the course.
The course provides candidates a better understanding of the web and the art of designing a website.
Course contents
HTML
DHTML
XML
FrontPage
Dream Weaver
MX Flash
Web Hosting
Internet
PHP
Assignment and Project work